Home
Tuesday, May 21, 2013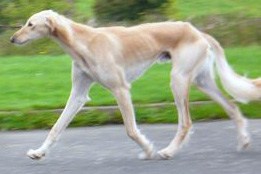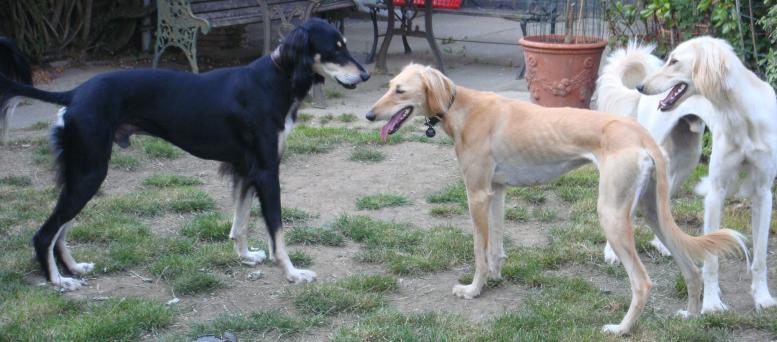 Pip 2008 NSC Open Tammas, Tuppence and Coco August 2011
Above is a video of photos of Pip 10/10/06 - 26/2/10, a tribute to our darling boy - whose next to last achievement was to be runner up adult dog in the NSC points trophies for 2009 with 54 points behind the celebrated Nefisa Jeevun. His final achievement was to contribute his 21 hard earned Championship Show points to the 59 for Coco and between them win the SGHC Points Trophy 'The Sarona Kelb Trophy' for the exhibitor winning most points at Championship shows between 1/6/09 and 31/5/10.

Welcome to the Pip and Coco Saluki Page where we hoped to keep a record in photographs and videos of the joys of living with two young saluki dogs.
Pip (Altaya Sandpiper) was our first showdog after years of loving our old rescue saluki bitches. Coco (Caryna Curetes) was the puppy who thought he was the boss. He's now quite a mature juvenile of 2 and a bit.

Pip passed his Gold Good Citizen Award at 22 months old and Coco (somehow) passed his bronze at just 6 months old, and his Silver at the third attempt at 14 months old. Pip attended regular Agility training (www.kimhunt.co.uk), Coco is following in his wake. Both were keen on racing.

Pip and Coco loved running together in the fields we rent. Following Pip's most untimely death at the age of 3 years and 4 months from Acute Myeloid Leukaemia Coco was sadly alone.

In May 2010 Coco was joined by puppy Tuppence (2p), a second cousin of Pip's and she worked wonders on cheering him up and eventu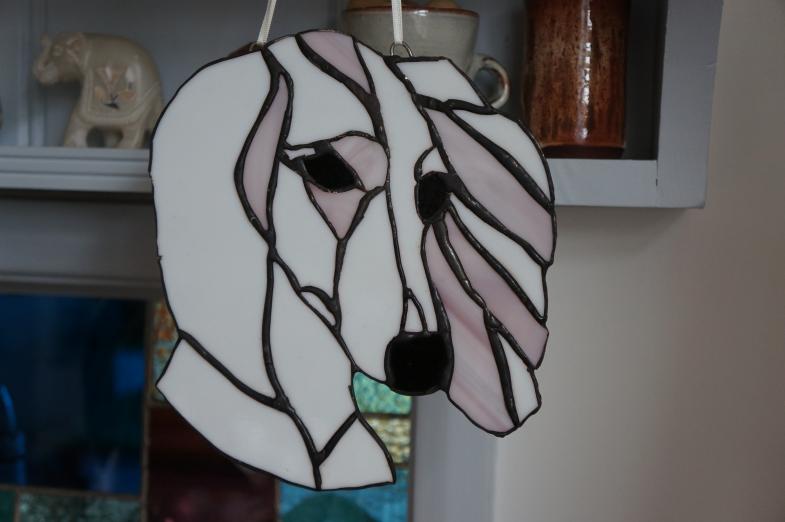 ally getting him back to fitness. Tuppence and Coco now enjoy the fields together.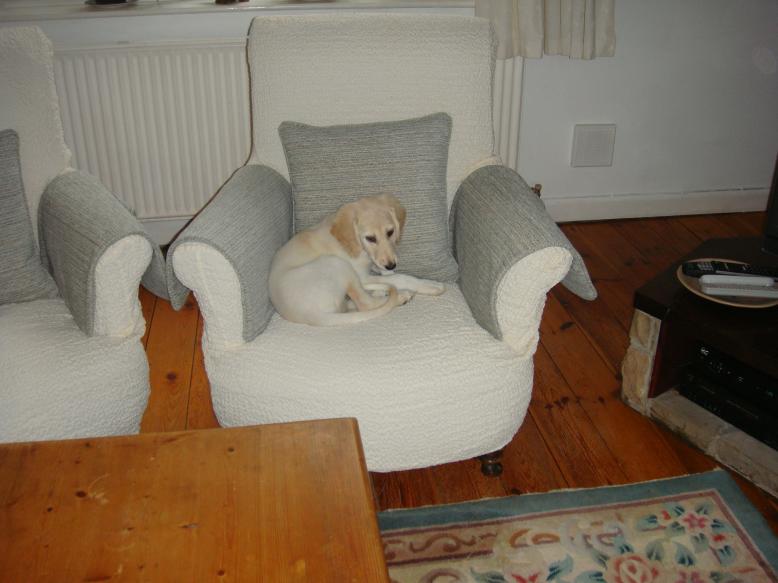 In November 2010 along came puppy Sivendra Tahmas Altaya (Tammas) who is related to both Pip and Coco. We co-own Tuppence and Tammas with Elaine and Neil Stanmore. Tammas is not old enough yet to run with Coco and 2p in either the fields or the garden, so he uses all his energy chasing them around the furniture inside instead.

The following 3 photos were taken at NSC Open 2009 by www.photocallnortheast.co.uk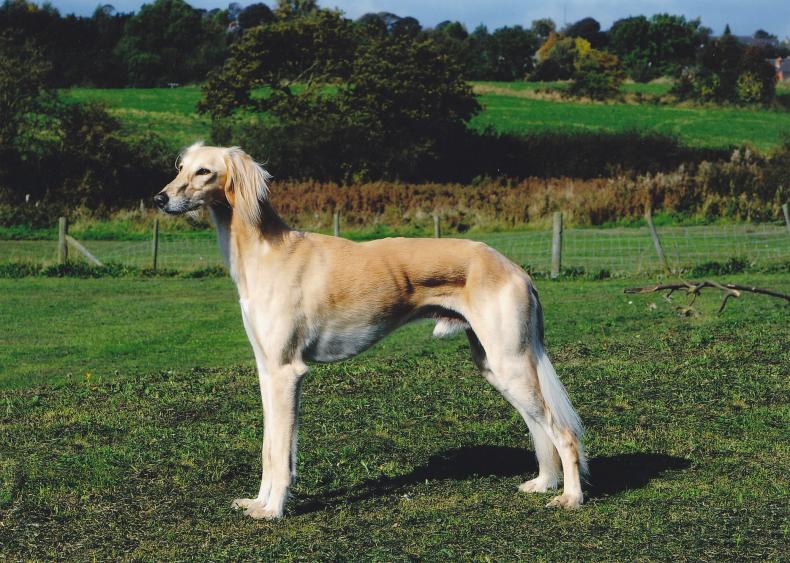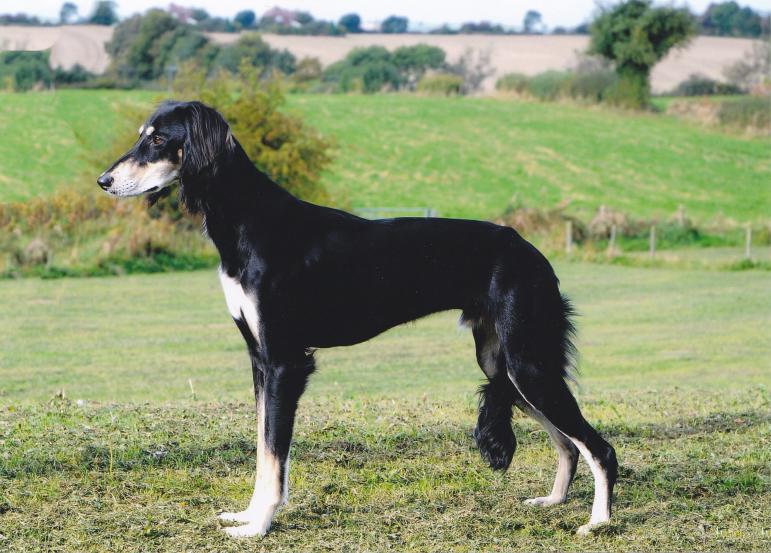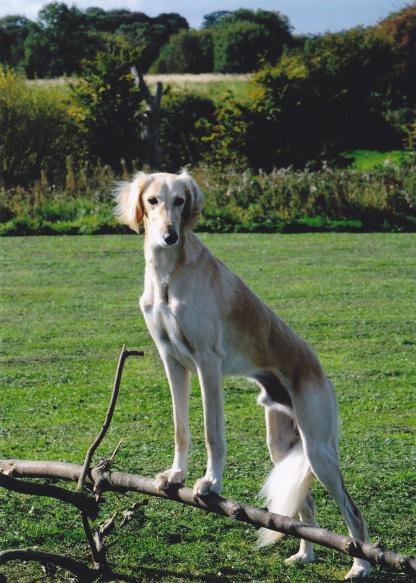 Pip and Sultan racing at Ellesmere Port Oct 09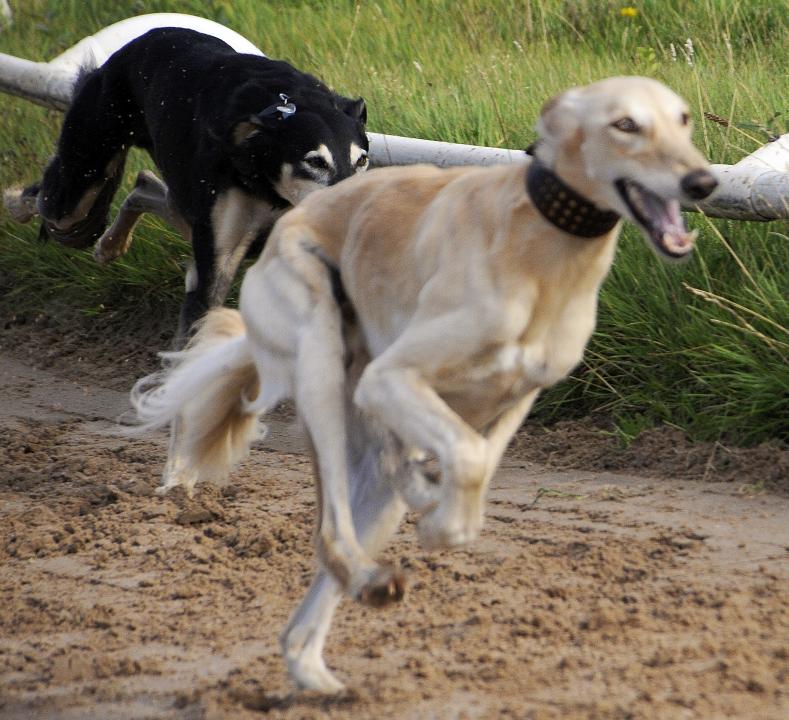 A big thank you to Ken Dickenson for these great photos of Pip racing.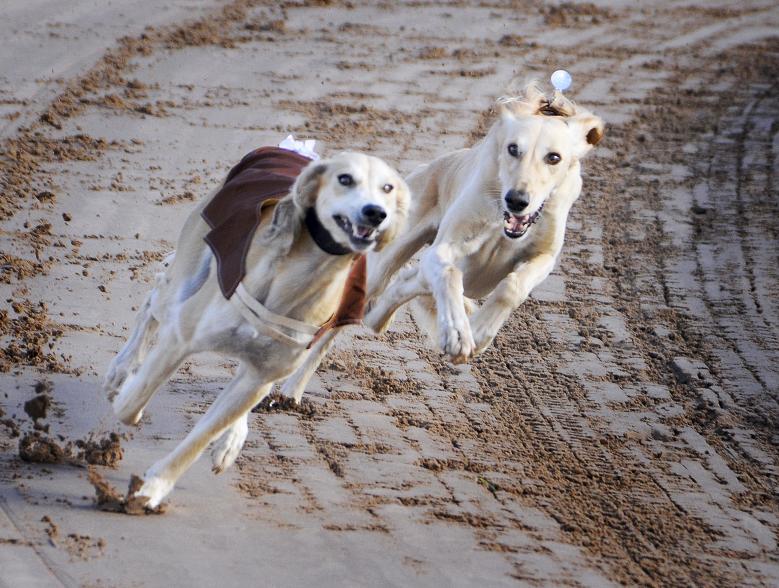 Pip and Glenoak Jamaal racing at Ellesmere Port October 2009.

Pip and Coco in the dales October 2009.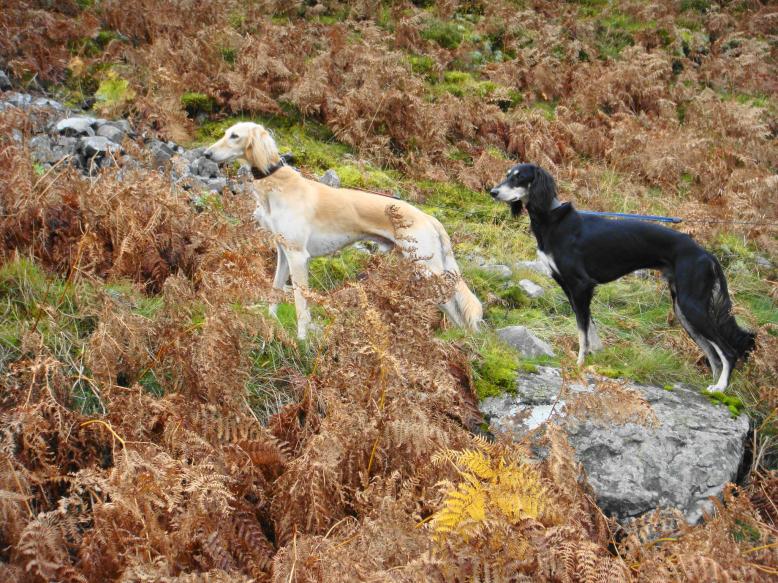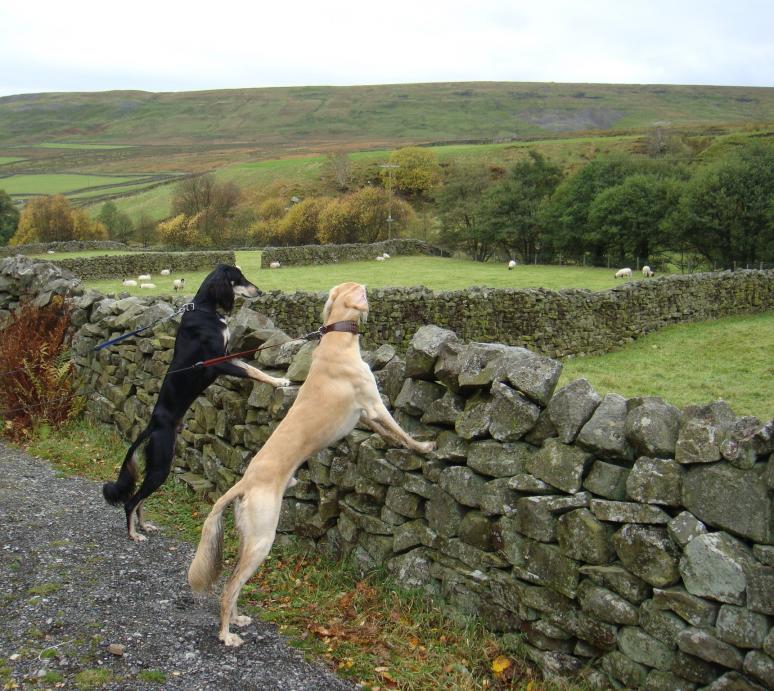 Pip standing free in Shipley Country Park 2008 Puppy Coco at home February 2009